Bike Shelter Builder
Looking for a reliable bike shelter construction company? Total Site Amenities has you covered!
We specialize in designing, permitting, and building stylish bike shelters that comply with local codes. Our experienced team ensures top-notch services and obtains final approval for your project.
Elevate Your Community with TSA Bike Shelters
The Importance of Quality Bike Shelter Construction
Total Site Amenities (TSA) is your expert bike shelter builder, dedicated to enhancing community spaces with secure and stylish bike shelters. Our construction process is designed to cater to the specific needs of cyclists and communities, ensuring that each shelter is not just a structure, but a valuable addition to your space. With TSA, you get a bike shelter that offers security, convenience, and aesthetic appeal.
Enhancing Functionality with Comprehensive Accessories
More Than Just a Shelter
As a leading bike shelter contractor, TSA goes beyond basic construction. We provide a range of accessories to elevate the functionality and user experience of our bike shelters:
Solar Lighting: For safety and visibility, ensuring the shelter is well-lit and welcoming.
Waste Receptacles: To maintain cleanliness and order around the shelter area.
Leaning Rails: Offering added comfort for cyclists while they secure or retrieve their bikes.
Ad Boxes: For community engagement, providing space for local advertising or information.
Bike Racks: Ensuring secure and organized bike parking within the shelter.
Custom Solutions for Every Need
Whether you're looking for a basic shelter or a fully-equipped facility, TSA's bike shelter construction services are tailored to meet your specific requirements and enhance the cycling experience in your community.
Choose TSA for Your Bike Shelter Project
Expertise and Reliability in Every Build
As your bike shelter builder, TSA brings expertise, reliability, and attention to detail to every project. We use high-quality materials and ensure that each shelter is not only functional but also complements the surrounding environment.
Start Your Project with TSA
Ready to add a secure and stylish bike shelter to your community? Call TSA at (239) 340-9948 or visit our contact page to get started. Let us help you create a space that cyclists will appreciate and use with confidence.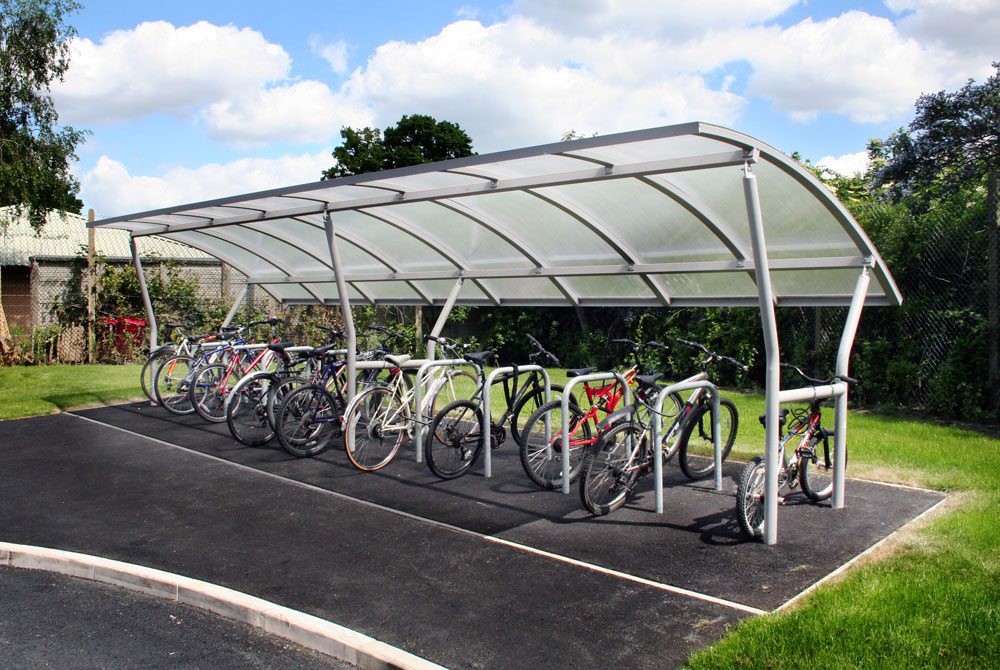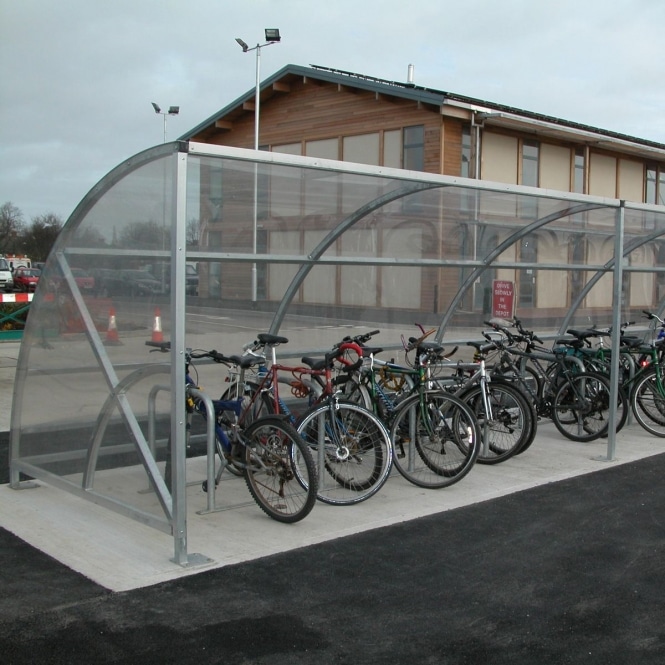 Your Community, Our Commitment
At TSA, we're committed to enhancing community spaces with our bike shelter construction services. Contact us today, and let's work together to build a bike shelter that meets your needs and exceeds your expectations. With TSA, a safer and more cyclist-friendly community is just a call away!
Outdoor Pavilions
Create the perfect outdoor space for your events and gatherings with our custom pavilions.
Functional Kiosk
Stand out from the crowd with our custom kiosks that are tailored to your business needs.
Durable Shelters
Enhance your public transit stops and hubs with a functional and sturdy shelter from Total Site Amenities.
Custom Outdoor Structures for Any Occasion